Business Introduction to Terrabyte(shanghai)
Terrabyte's business has now been expanded to china – Terrabyte (Shanghai).
At Shanghai office, we offer CAE services and CAE solutions, the same high quality as in Japan, to Japanese manufacturing clients.
And we also adhere to our commitment to provide low-cost services to our clients as we done in Japan.
If there is anything that we can do for your CAE business, Please feel free to contact us.

Services
Select CAE tools/ software
The establishment and follow-up, training, full-scale example analysis
Regular visiting to support, consulting
Material experiment/ Data collection (Physical properties)
Impact test/Drop test
Commissioned analysis
Dedicated software development
CAE Software Sales

Service for analysis
Excute various analysis, create FEModel
(structure analysis,flow analysis,casting simulation,conduction simulation, Electromagnetic analysis,resin-flow simulation,coupling simulation)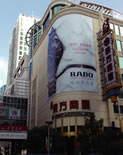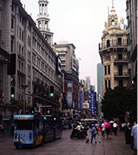 Terrabyte(shanghai) office
Name

: TERRABYTE(SHANGHAI)Co.,Ltd.

Address

: Room E-F,21F.,No.1 Plaza,800 Nanjing Road East,Huangpu
District,Shanghai

CEO

: TADASHI KOMORI

Tel: 86-21-53025266*0 Fax: :86-21-53025266*8012
For more informations about terrabyte(shanghai) business, please contact us from web form.

Contact Us